What is Magnet?
Magnet Designation is a global recognition awarded through the ANCC. It's the highest nursing designation that health care organizations can achieve. Holding Magnet accreditation will communicate to the public that U of U Health meets the highest standards for evidence-based practice and creates the most optimal work environment for nurses. Structures and processes are established that allow nurses at every level and in every corner across the organization to be seen, heard and involved. Nurses will determine the standards of their practice and lead efforts and initiatives for innovation and improvement.
Since the Magnet Recognition Program was established in 1990, exceptional health care organizations around the world strive to achieve and maintain Magnet status. Why? Because it yields positive system-wide effects and optimal patient outcomes.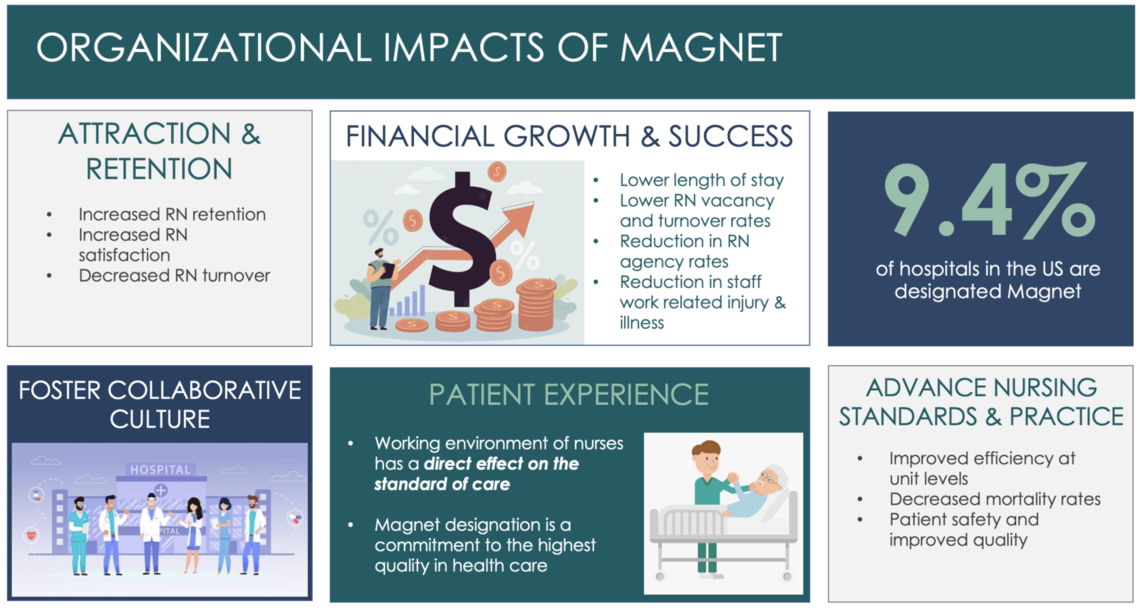 Although we strive to achieve this prestigious designation, it's not just about the status or the prize. What's most meaningful is the transformative journey the organization takes to reach that goal. As we develop the structures and processes outlined by the Magnet model, we create a system culture that exemplifies empowerment, professional development, collaboration, and innovation.
How long does it take?
Achieving a sustainable culture of excellence is no easy task. It's never instantaneous or even something you can expedite. That's why the ANCC refers to this process as the "Magnet journey."
Over the next four+ years, we will work methodically to ensure we have strong foundational structures and efficient, meaningful processes. We will create an environment where employees are informed, engaged and empowered. Our efforts should be intentional, purposeful and rewarding. We will proceed thoughtfully and strategically with care and consideration of our current work climate and the impact of a lingering global pandemic and accompanying workplace turbulence.
Why start Magnet now? Because now makes sense.
We've been through a lot as an organization these past several years. Magnet provides a foundation to stabilize our work environment and elevate our teams. By implementing a model that promotes nursing excellence, we bring repair to weakened structures and processes, validate and reinforce current ones that work well, and introduce new ones that will further support best practice, an empowered workforce and optimal patient outcomes.
How does it all work? Magnet Model Overview
The Magnet model is made up of 4 interrelated components and unified with "empirical outcomes." By focusing on these and the requirements within each, we have the ultimate guide so that together we can develop, promote and sustain nursing excellence.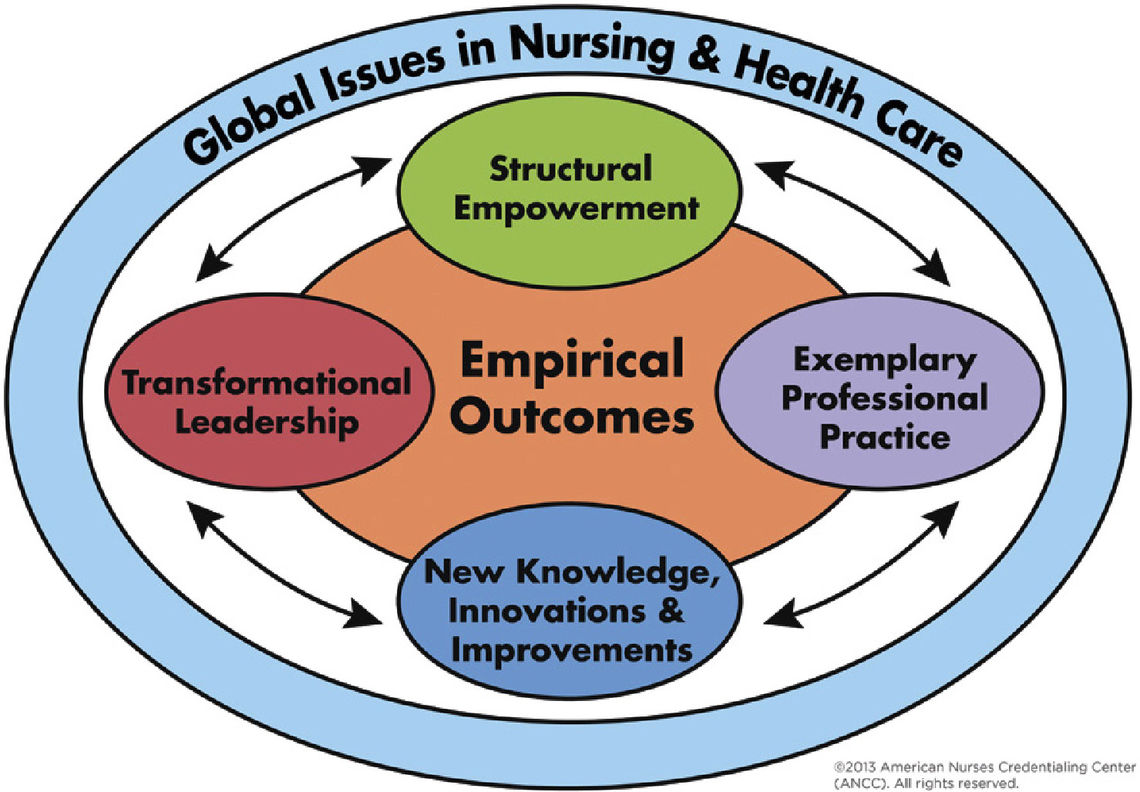 Don't worry, we're here to guide you
In addition to ample executive support for this journey, we also have a dedicated team of experts to guide you each step of the way. In my role as Magnet Program Director, I am joined by Shay Taylor, our experienced Magnet Coordinator. Over the next several years we will introduce key concepts, provide formal trainings, and unpack the complexity one small step at a time. As nurse leaders with a combined 50 years of experience nursing at U of U Health, we are excited to be your guides in pursuit of nursing excellence.
Meet the team
Mary Jean (Gigi) Austria, Magnet Program Director
Originally from Canada, Gigi completed her BSN at University of Alberta in 1992, and began her career at University of Utah Health shortly after as an oncology nurse. After 16 years at the bedside, she led development of the Oncology Residency Program while pursuing her Master's in Nursing Education. Before becoming the Magnet Program Director, she managed Huntsman Cancer Institute's Clinical Staff Education for 8 years. Gigi is proud to lead the pursuit of nursing excellence at University of Utah Health, where she has been committed to for the last 30 years.
Shay Taylor, Magnet Coordinator
With 3 degrees from the University of Utah, including her BSN and MSN in Informatics, Shay has worked for 20 years as a nurse at University of Utah Health in both the Emergency Department and Informatics. She was instrumental during University of Utah Health's transition to Epic and led IV pump integration. Shay became the Magnet Coordinator in early 2017. The pandemic paused initial progress, but Shay is eager to get the ball rolling again as we continue in our Magnet journey.
Mary-Jean (Gigi) Austria
Magnet Program Director, Nursing Support Services, University of Utah Health